This keyboard's modular design features a symmetrical grid layout that takes the unnecessary strain off your weakest fingers by centralizing the most commonly used Enter, Shift, and Tab keys. The 2030 is our smallest keyboard with full-sized keys and complete functionality. Available in Qwerty and Dvorak.
Sleek, Lightweight, and Portable - Fits easily in a briefcase or backpack.
Ergonomic - Less reaching to frequently used keys and mouse.
Intuitive, Modular Design - Easy to learn.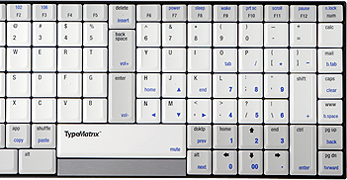 Learn More
Shop Now
Our thin yet durable silicone skins are molded to fit the 2030 Keyboard perfectly. The skin completely covers the keyboard's top and sides. The skins are available in French and English - German, Spanish, and Swedish coming soon!
A quick and convenient way to have both Qwerty and Dvorak legends available on one keyboard.
Makes typing virtually silent.
Protects your keyboard from damage, dust, or spills.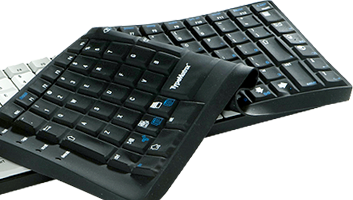 Learn More
Shop Now